The Mid-Atlantic Mega Meet Toys for Tot's event really went well this year and the new location was amazing. People from all over flooded the venue and we were there to catch it all.
The Mega Meet series has been going on for some time now and they have moved venues once or twice. Some of you may remember the Manassas shows and how the parking lot would fill up almost immediately. While it was still a good time, parking could be a bit of a hassle. The new venue at the Marley Station mall was 100% better in that sense, 1,500 parking spaces to be exact, and the area was much more accessible.
This time around the guys held a Marine Corps Toys for Tots event and encouraged people to bring unopened toys and/or a monetary donation towards the purchase of more toys. It went great and they filled up the van with toys for the kids as the day progressed. There were also a few more incentives to get people to donate cash for the cause, like a certain guy promising to shave his head if a goal was reached….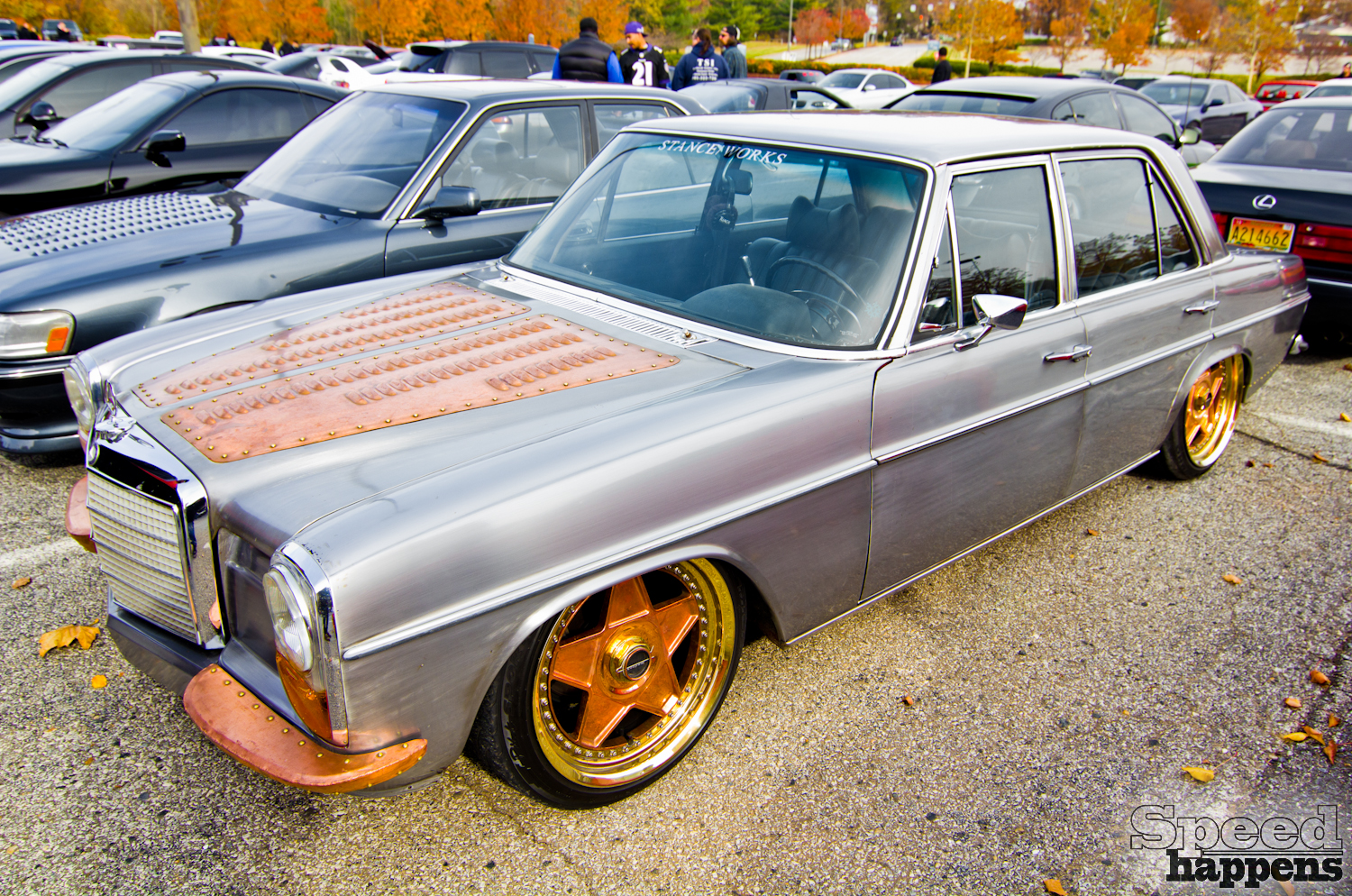 Some amazing cars were on hand throughout the day. Supras, Vettes, Classics, Drift Kings, Lifted things, Slammed things… Really something for everyone to put it simply. The line of cars flooding into the event started early, seemingly to no end, until the show field overflowed into the neighboring lot. The DJ was spinning live mixes and there were quite a few other vendors showcasing new products.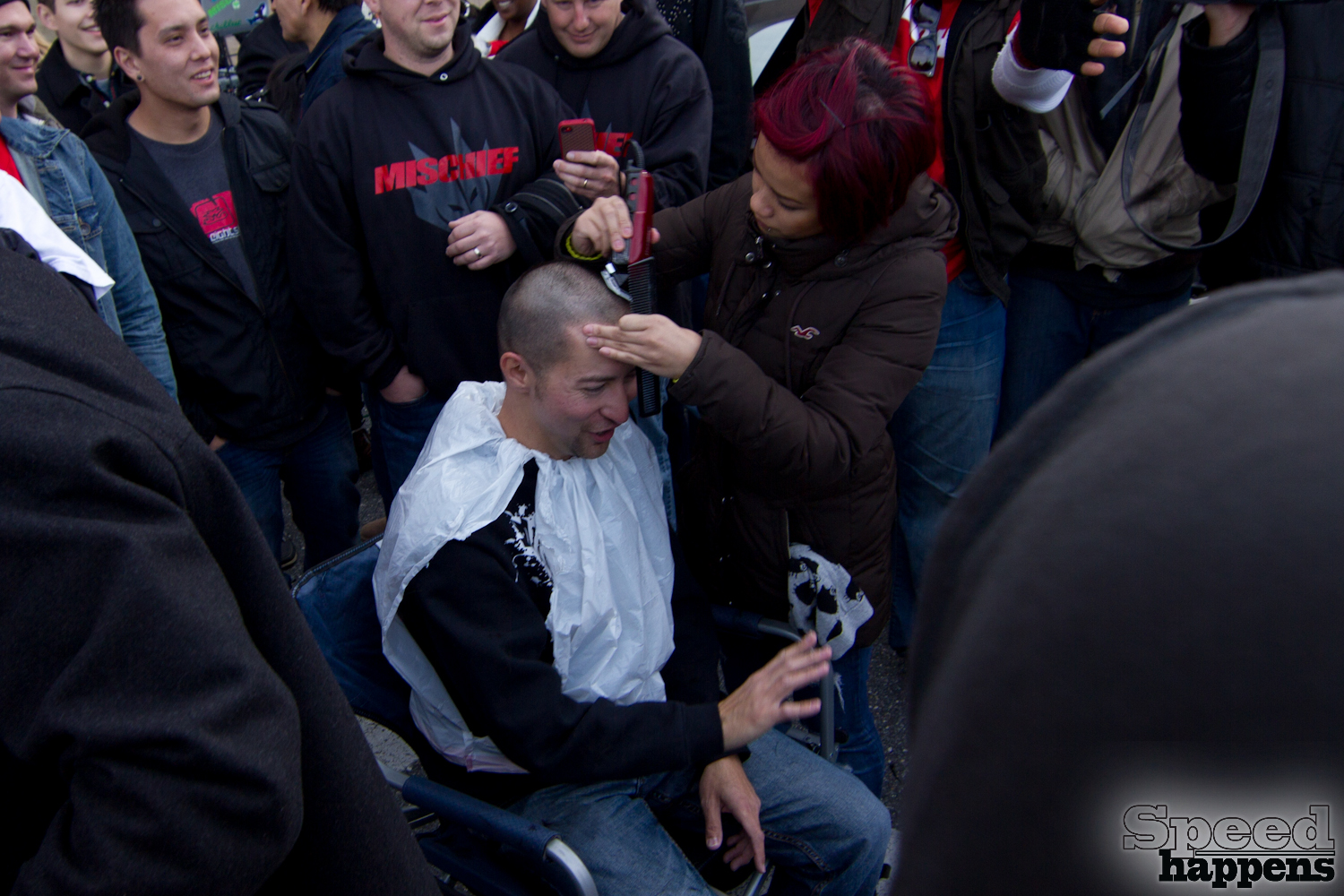 Dustin offered up his own head in the name of charity as well. I'm sure most of you are familiar with the spikey haired cameraman from the movie series mischief and how his hair was always 'his thing'. The bounty was set at $500 and that goal was easily reached as the crowd gathered to witness the event. It took a few beers to get Dustin ready once he realized his fate, not to mention it was cold as h*ll that day, he was going to regret this immediately.
I know I know, swapping out the rotary engine of any rx-7 so you can dump in a piston powered knock box is the worst thing in the world to most of you, but this thing was bad. Face it, the 2jz power plant is one of the most amazing engines ever produced so when you drop it in the lightweight chassis of a Fd like this, only good can come of it. The owner didn't stop in the engine bay either, the entire car was clean as hell and the license plate 'NO LSX' speaks volumes. This car was on point.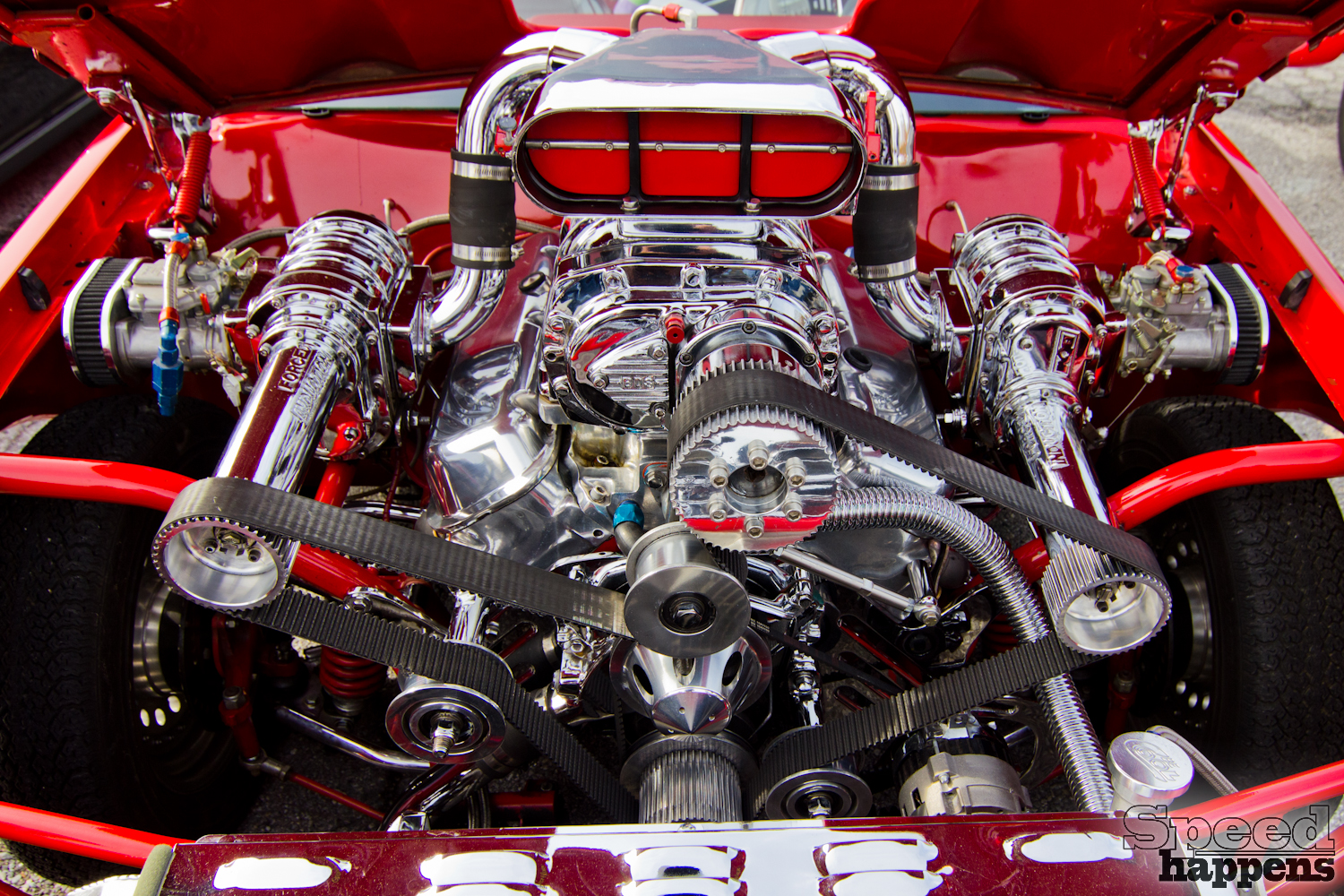 Why settle for one supercharger when you could have three???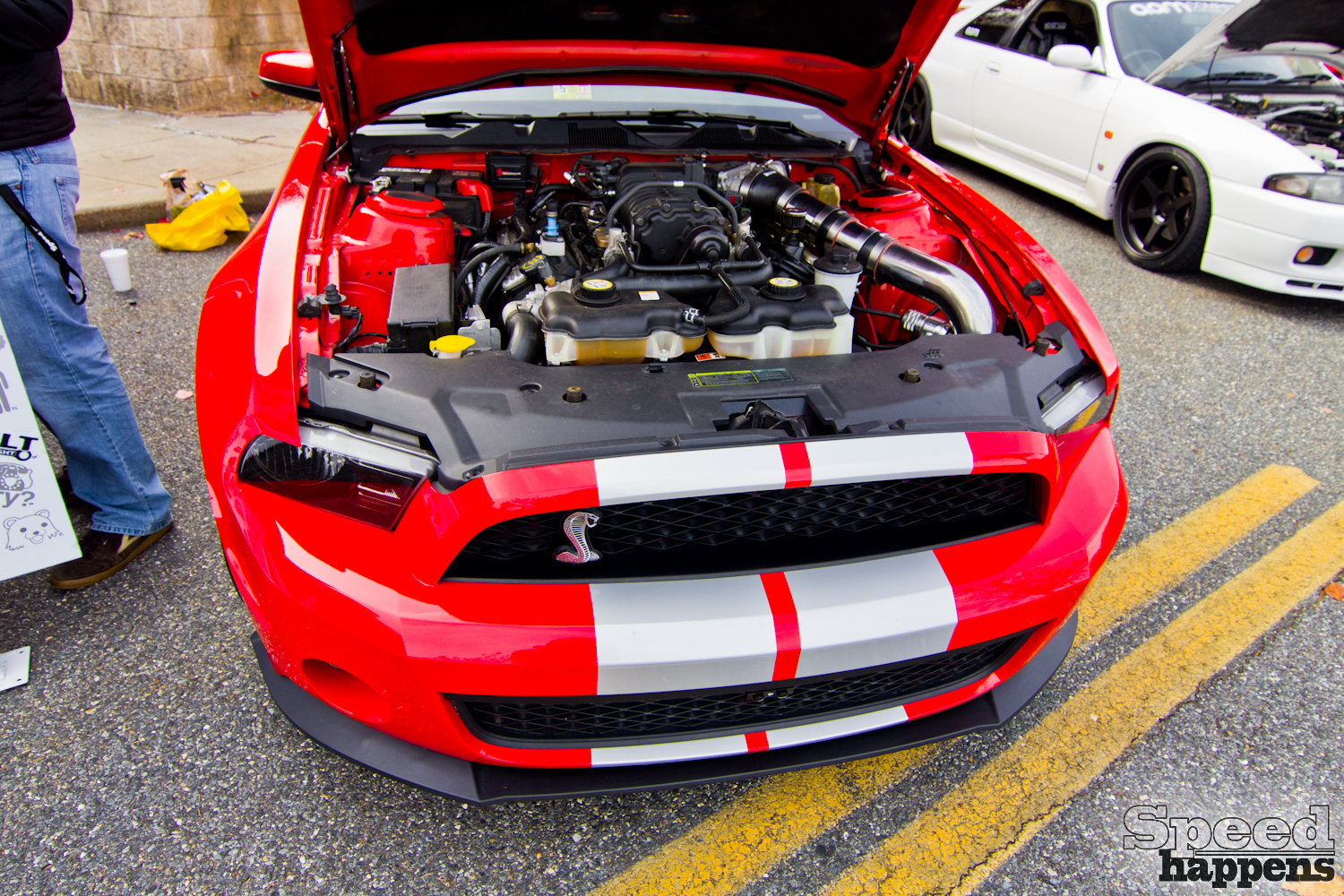 So that's our coverage of the Mid-Atlantic Mega Meet's toys for tot's charity event. It was a long weekend and this show ended it perfectly, keep an eye on megameet.org to find out when future events will be. We can't wait until the spring meet, hope to see you all there!
---