We decided to make the drive up to Philadelphia on Saturday morning for the DCI Toys for Tots meet at FDR Skatepark and I'm glad we did.
We arrived a little late but the view from the bridge as we passed overhead was worth it. Cars were everywhere and I didn't know where to start shooting once I got everything ready. We parked near the back and worked our way towards the cloud of tire smoke forming near the skatepark.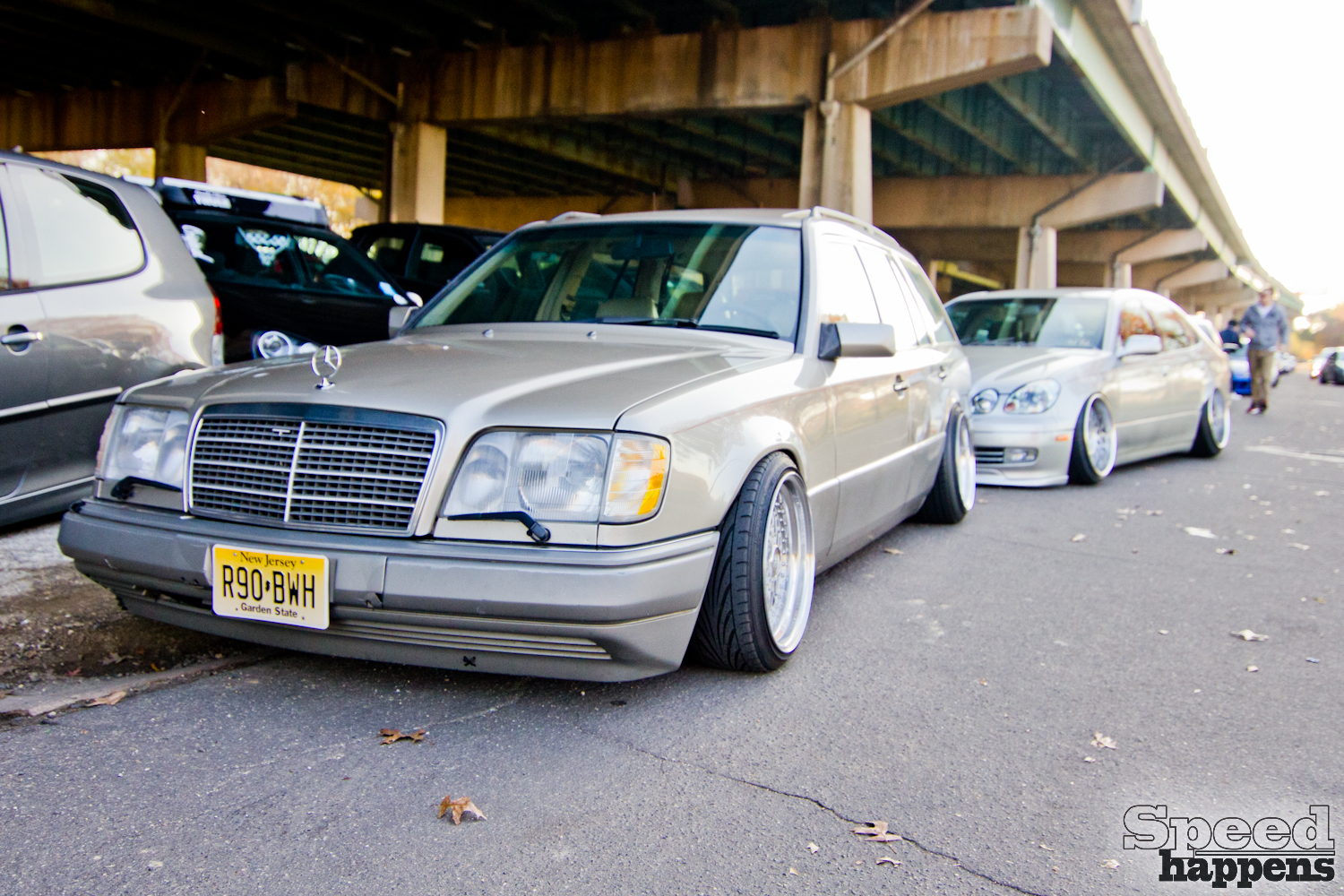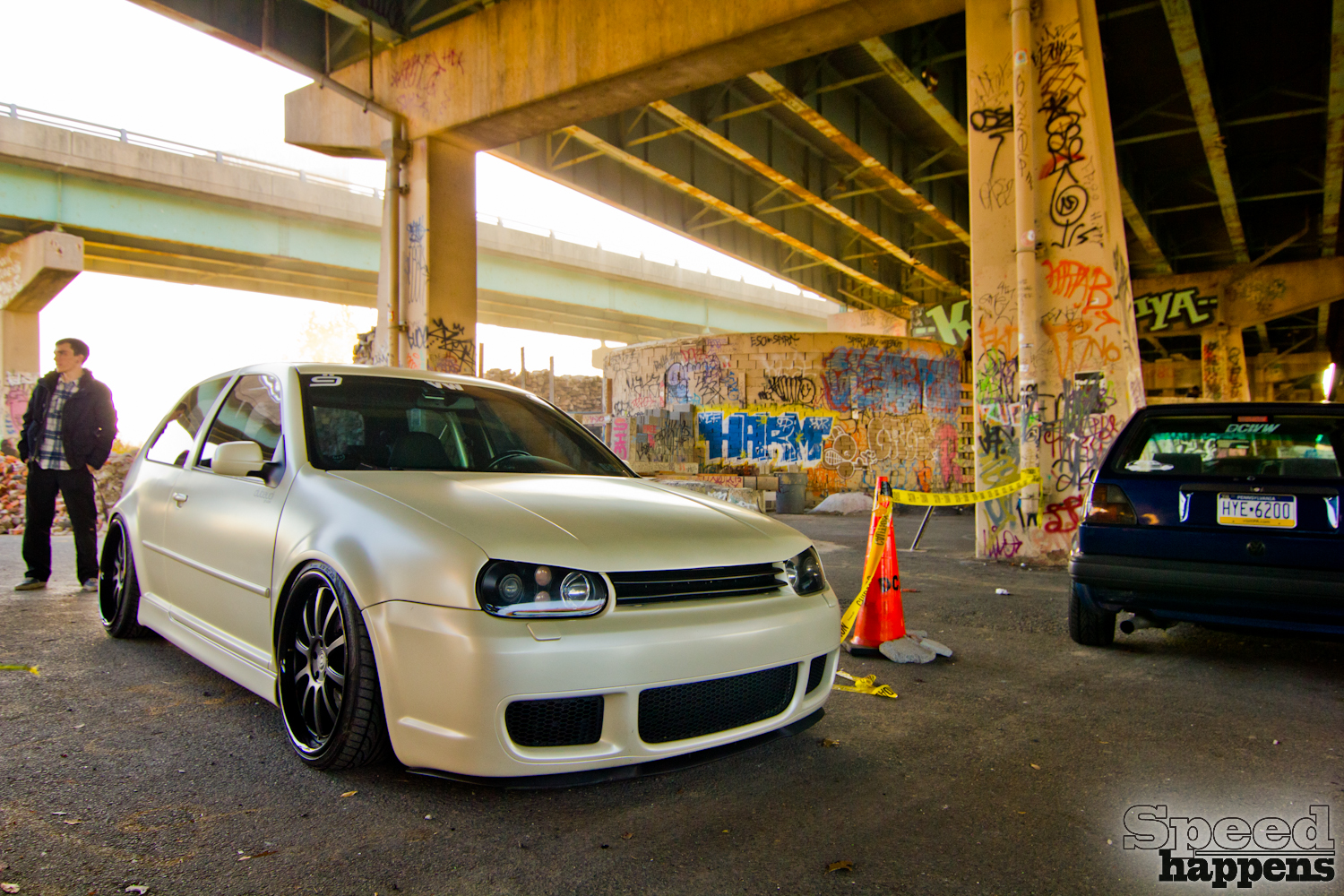 This was my first year attending this charity event so I wasn't too sure where I was headed or what to expect. The location is amazing and it provides a great graffiti covered backdrop for the cars. FDR Skatepark was created by skaters, for skaters and it came to be through volunteer labor and donated materials. The park was built on unused public land in FDR Park under a I-95 overpass about 15 years ago and has since hosted many events and been featured in numerous videos since the mid 90's. you can even skate the park in Tony Hawk's Proving Ground!
On top of all of the donations to the United States Marine Corps and the Toys for Tots donations $182 was raised for the skatepark itself!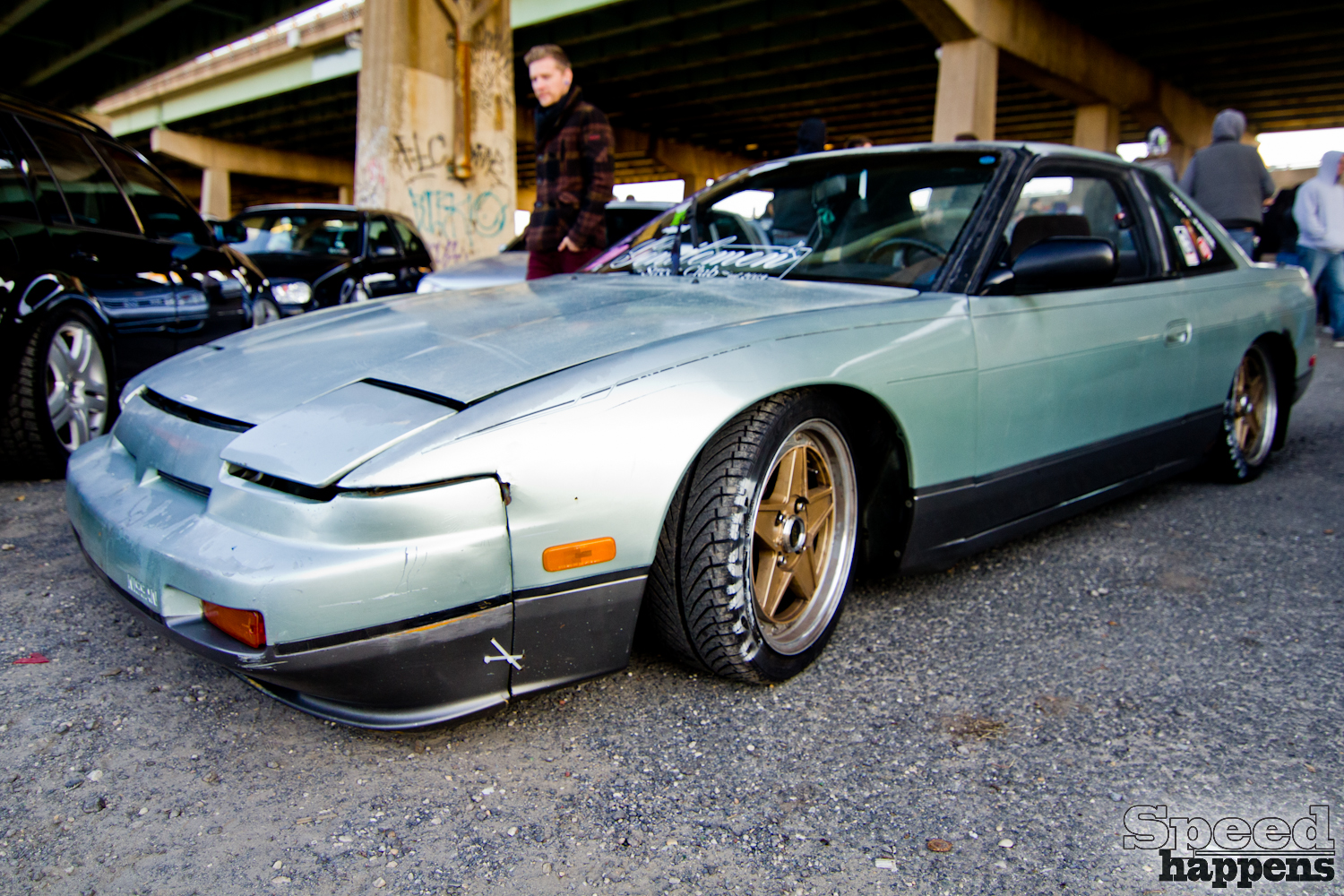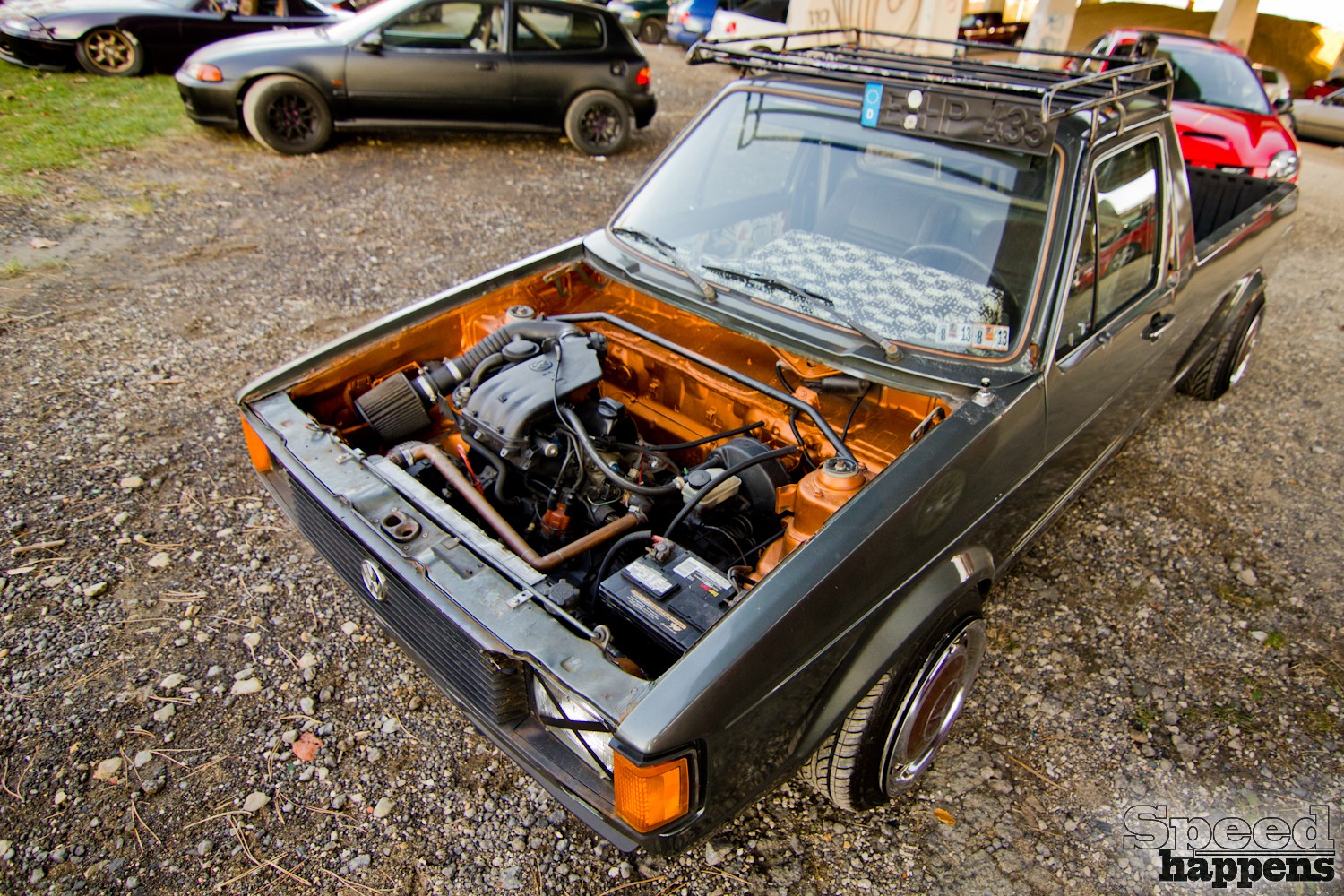 There were many different makes and models in attendance under the overpass and quite the mix of styles. Everything from pro-street Studebaker's to RHD S13's to corrado's, most of those rear wheel guys rocked the burnout shenanigans but the vw's threw some in there as well.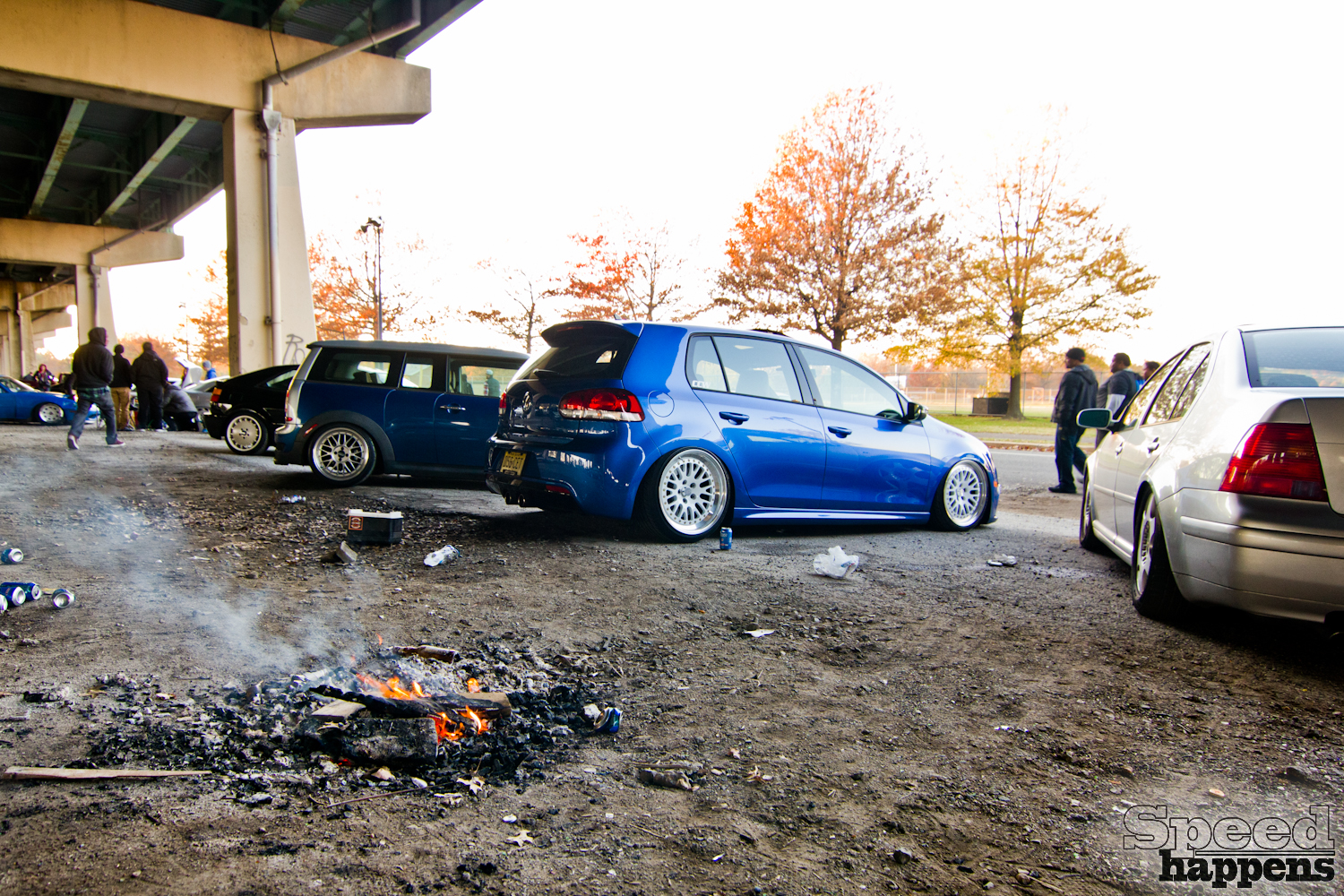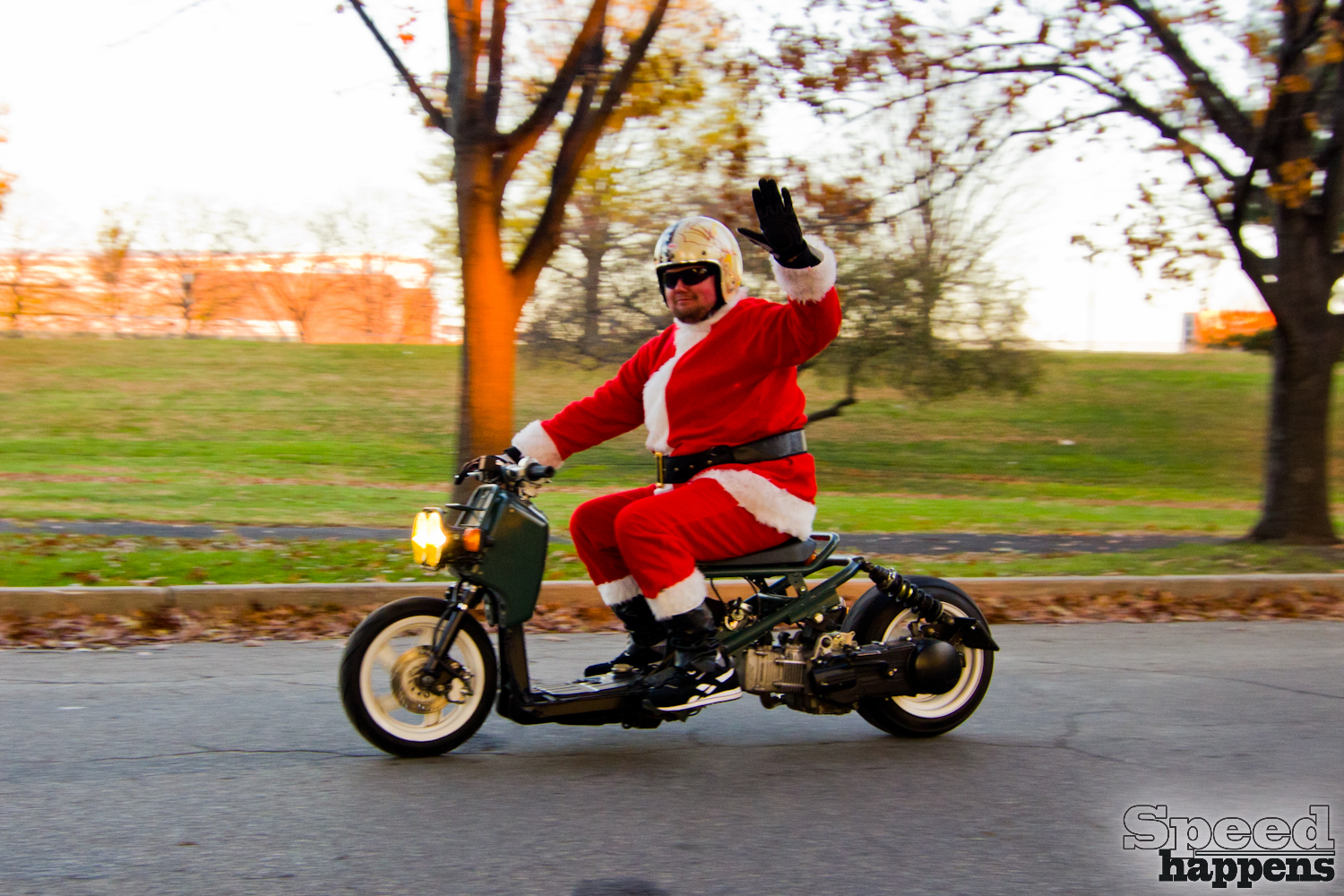 Santa even made an appearance on his Ruckus!
Numbers aren't in on how many toys were raised yet but there were enough to nearly fill two of the trucks pictured below. Everyone really threw down for this one.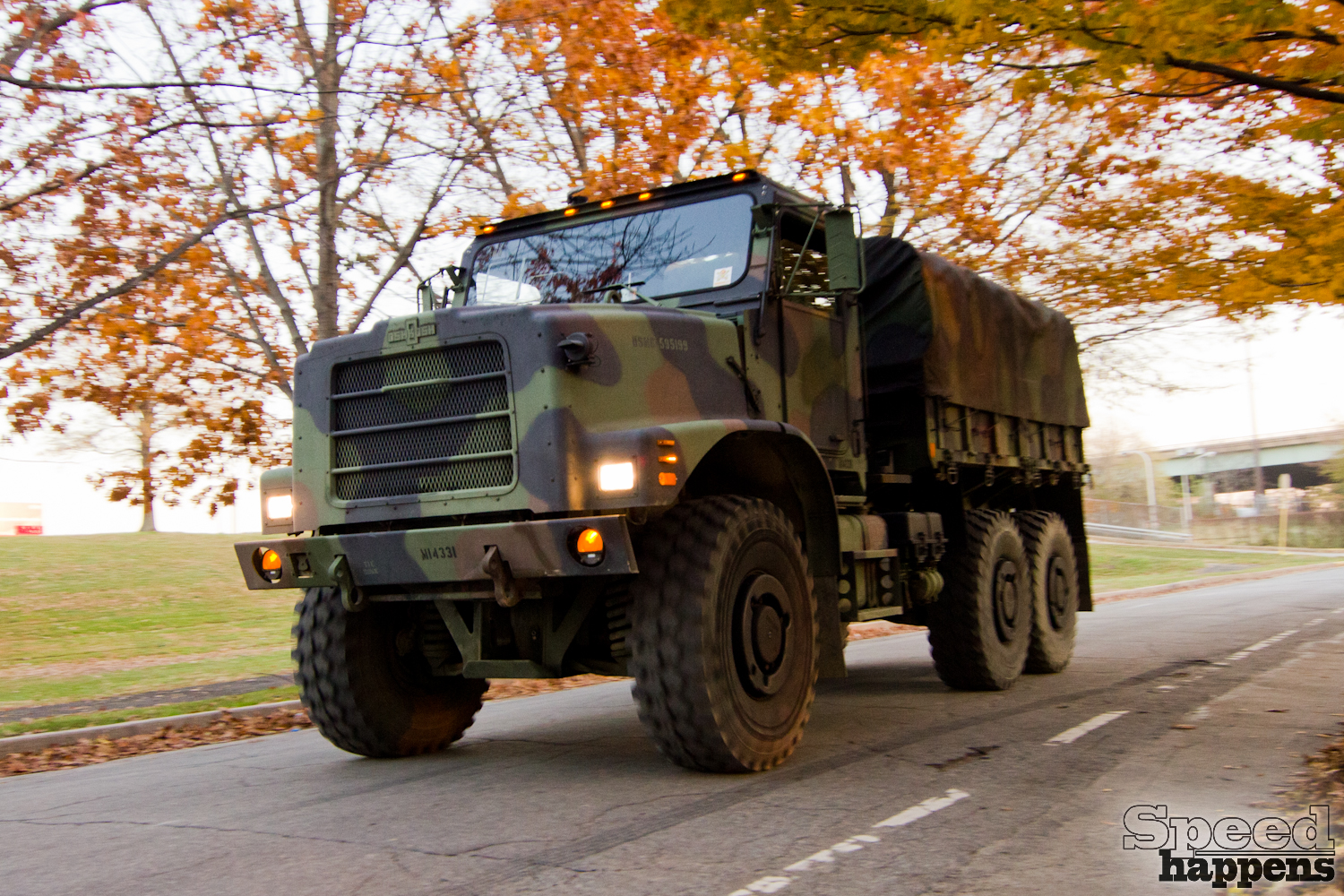 We had a blast while we were at the event and when we headed into Philly to explore and grab a cheesesteak at Pat's. I am certain that this meet will be on my calendar as long as they continue having it. Enjoy the rest of the pictures!
---