We rolled down to Raleigh, NC on my birthday weekend to attend Dubs for a Cause and this first year show did not disappoint!
This fundraising event was held by H2O Tuning of NC and Apex Tuning and the proceeds went to the International FOP (Fibrodysplasia ossificans progressiva – Stoneman Syndrome) Association. The event was free to enter and free for spectators so funds were raised by way of raffle tickets and donations.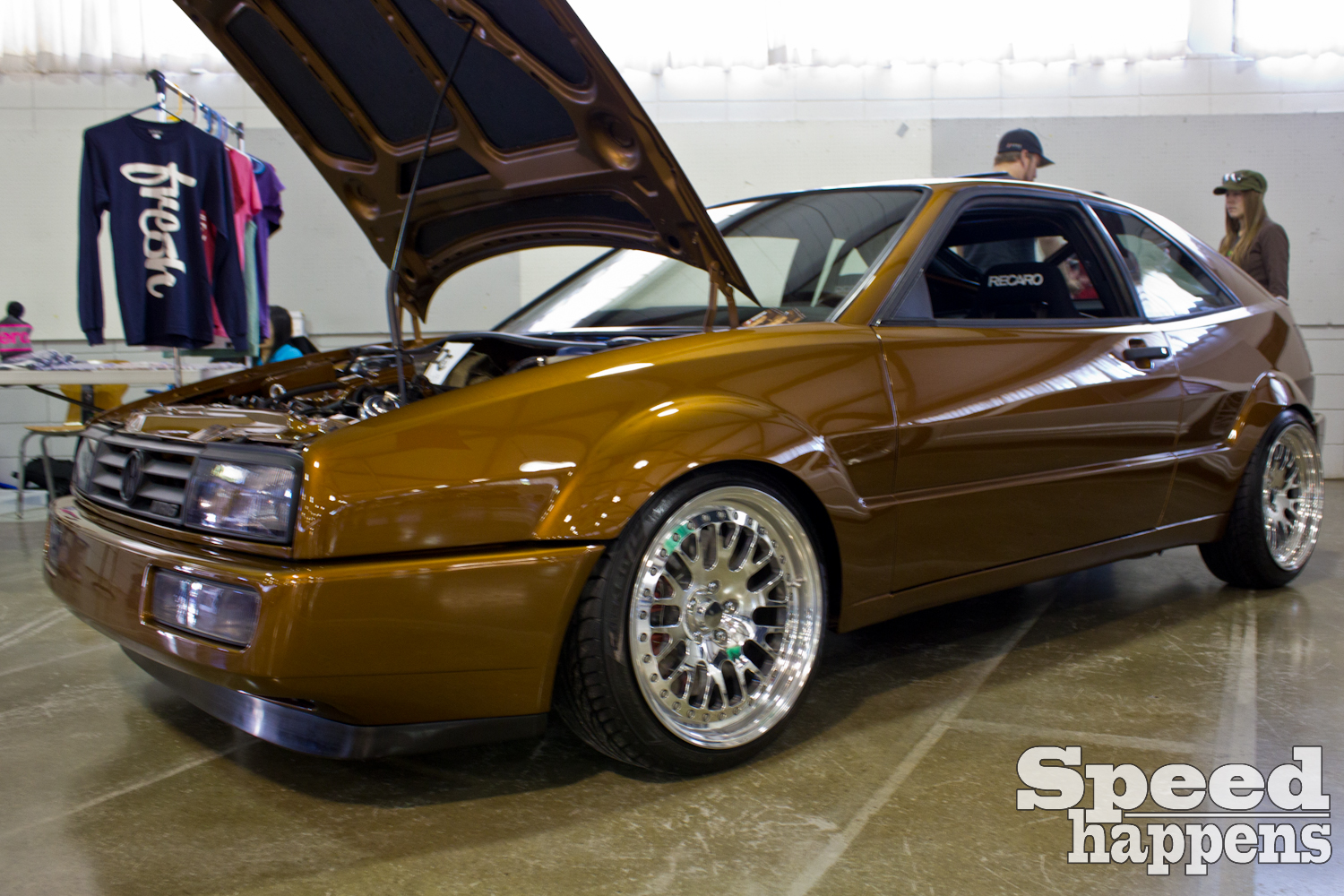 When we got to the North Carolina State Fairgrounds Apex Tuning and the members of H2O Tuning were already set up inside of the building they had reserved for the event. Judging by their spread, we were in for a good day. We got to work setting up our booth which was conveniently located near the entrance and before long more cars started rolling in.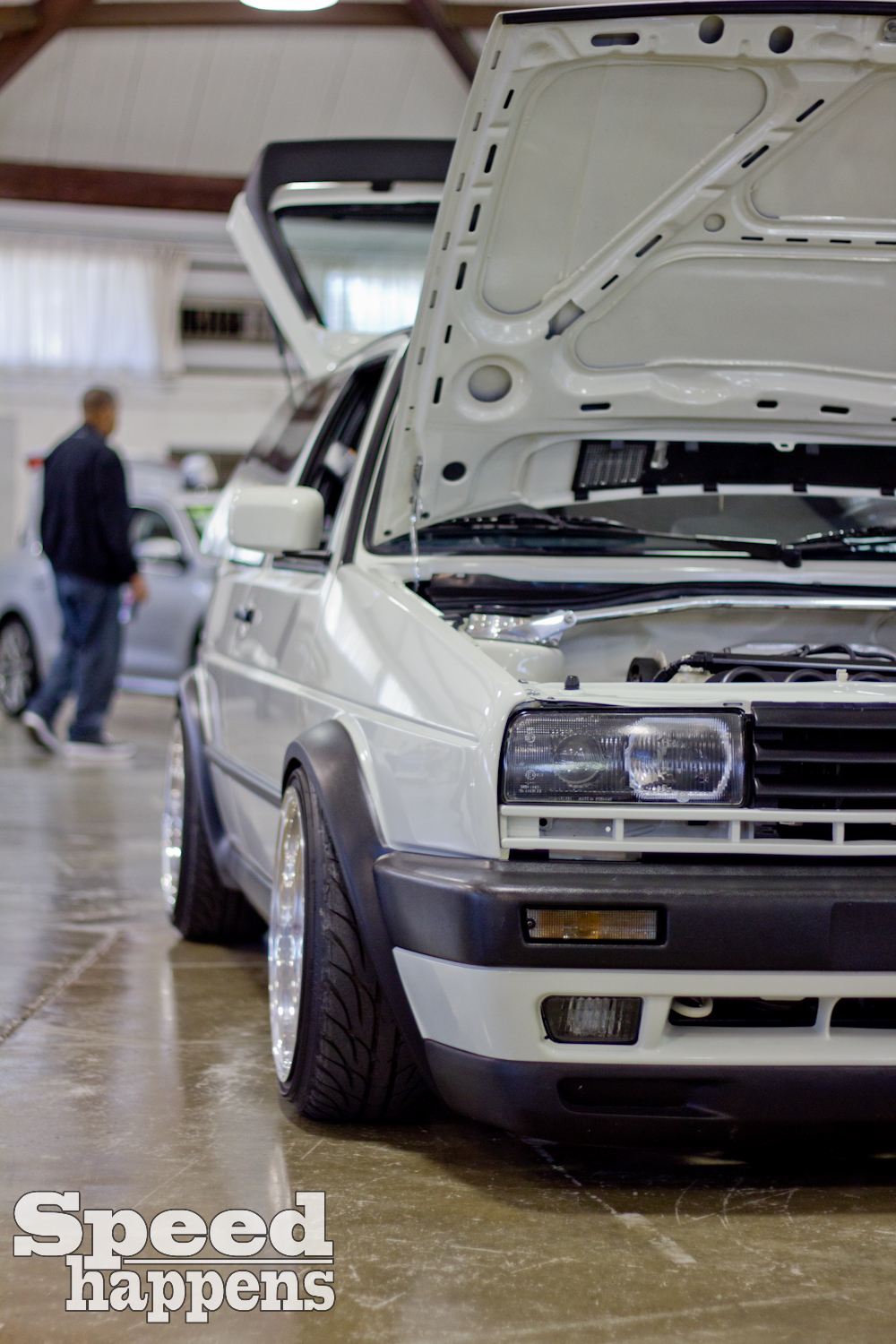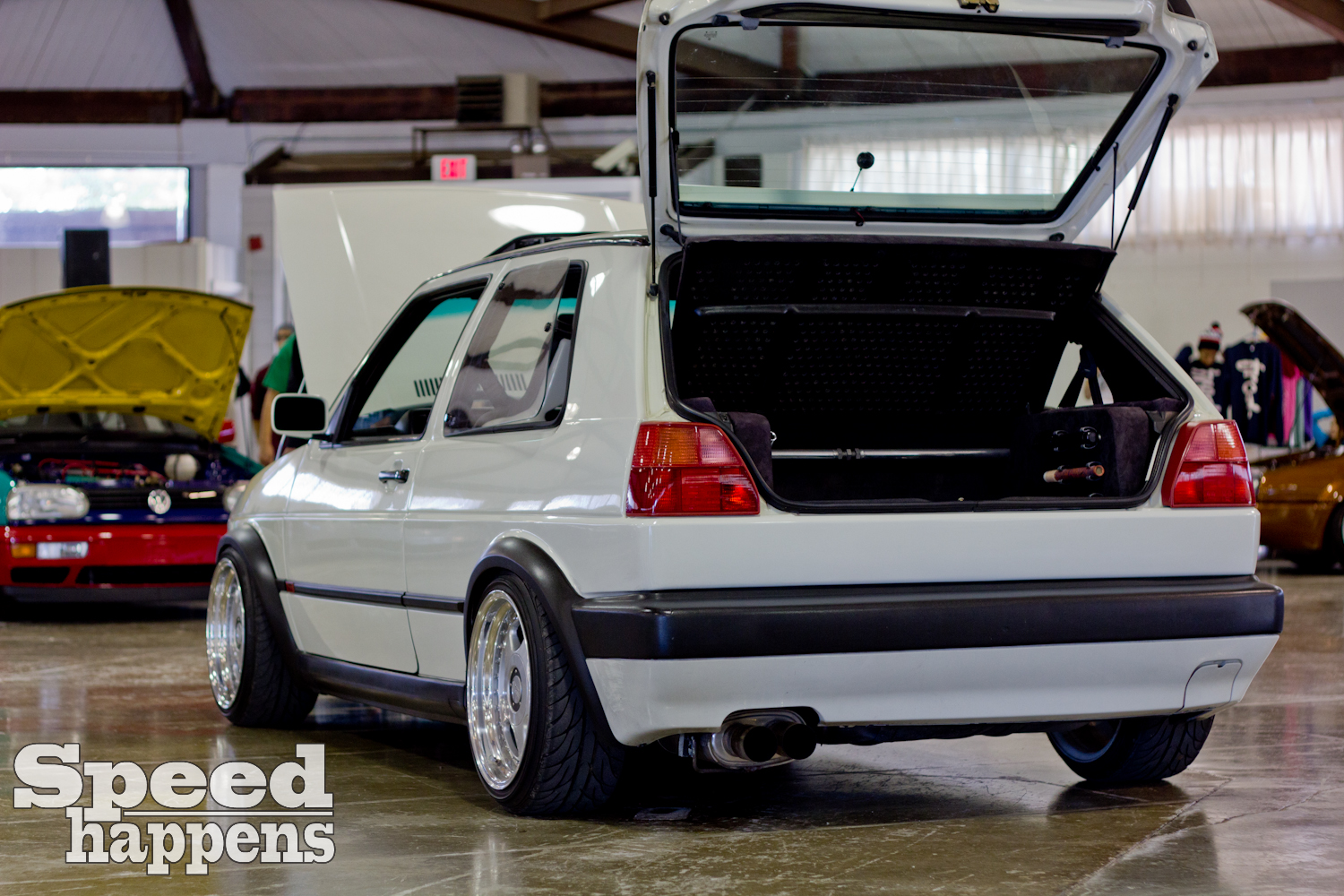 If you follow this blog, you'll know that I am in love with the car pictured above. If you get tired of the pictures of it, just let me know 😉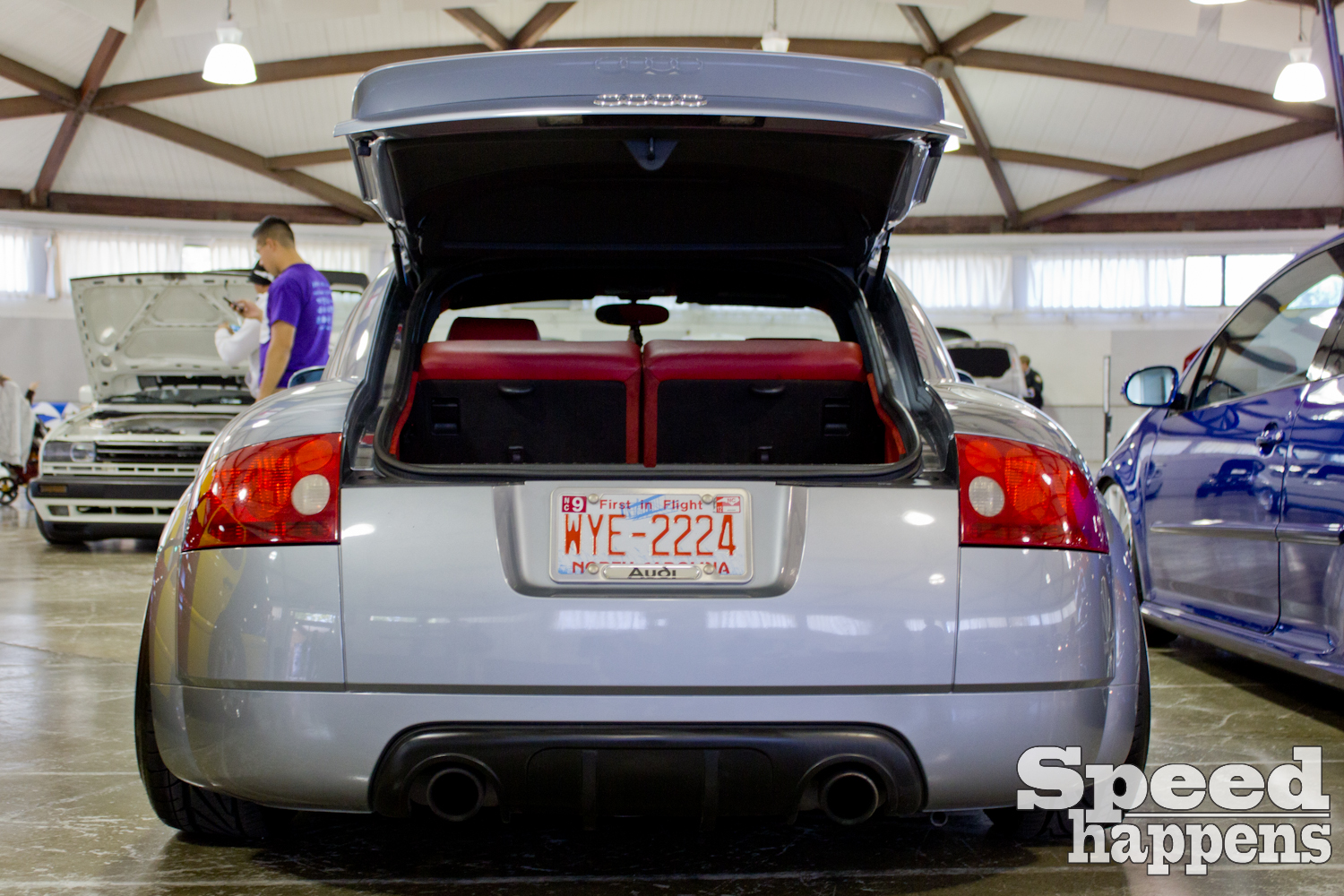 Bynum Builds had this stunning RHD VR6 Harlequin on display. What more could you ask for really? Rare MK3, awesome powerplant, and then the cherry on top, the RHD conversion… Priceless.
Dubs for a Cause was a great show and I believe it will only grow with time. Make sure to keep your eyes peeled next year for updates about this one, you wont want to miss it.
---