This is my third and last installment of my Bug Out #71 coverage. A look inside of the pit area during bug out!
It is always fun to walk around the pits to check out the wild paint schemes and big builds that turn numbers on the 1/8th mile throughout the day. From watercooled to aircooled you never really know what you might see over there so this time around I walked through and snapped some pictures for your viewing pleasure.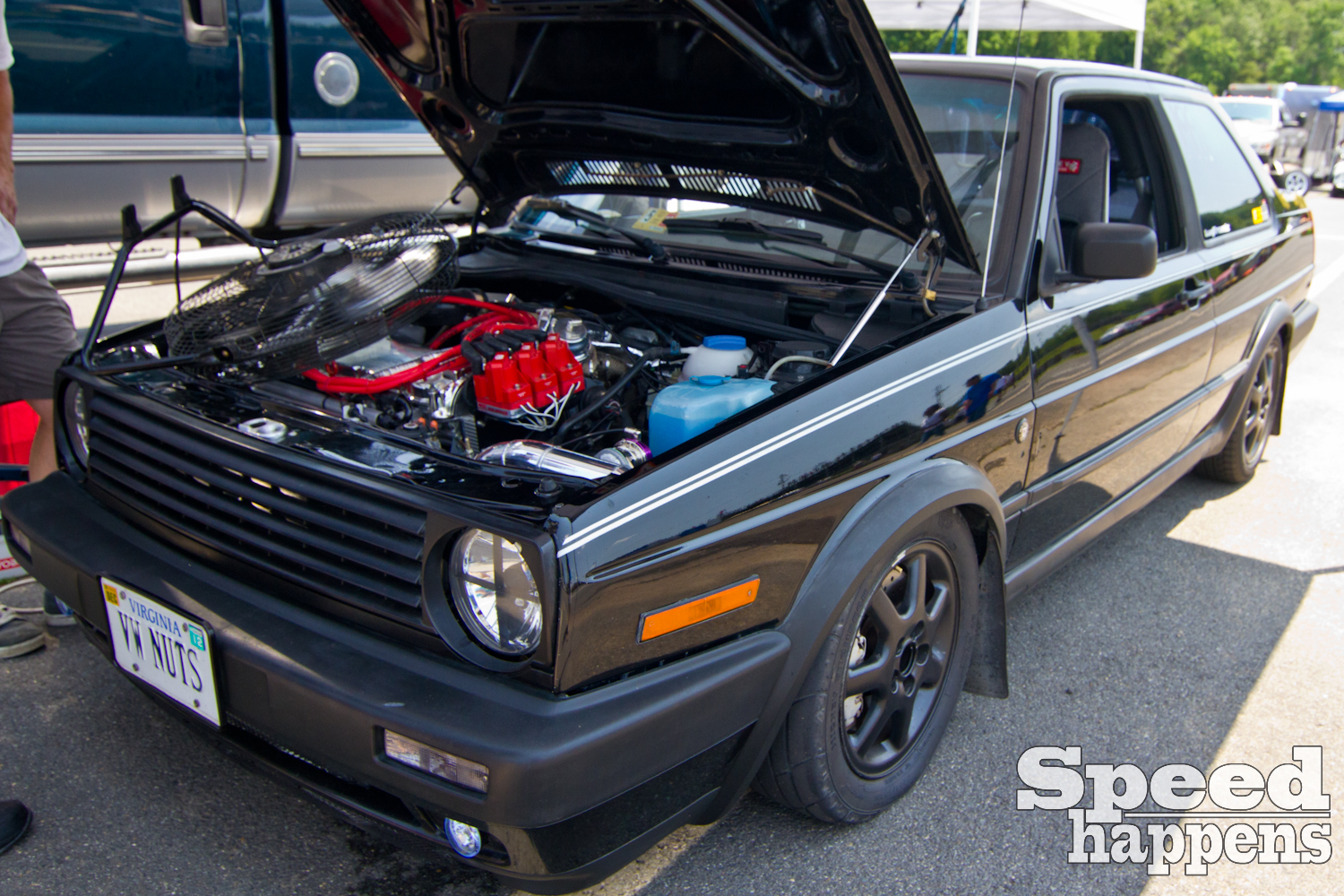 I wasn't aware when we arrived at Old Dominion Speedway that morning but my girlfriend who was with me that day had never been to a drag race before. We stood on the line during the Pro Mod time trials and she thought it was pretty cool. It is still crazy to me that those air cooled beasts can get down the track as fast as they do. From there we headed into the pits to see what was sitting around waiting for their class to be called. I personally fell in love with the Mk2 VR-T pictured above that was making its debut at this event. It turned out I have a mutual friend with the owner so look for a feature on this car in the near future.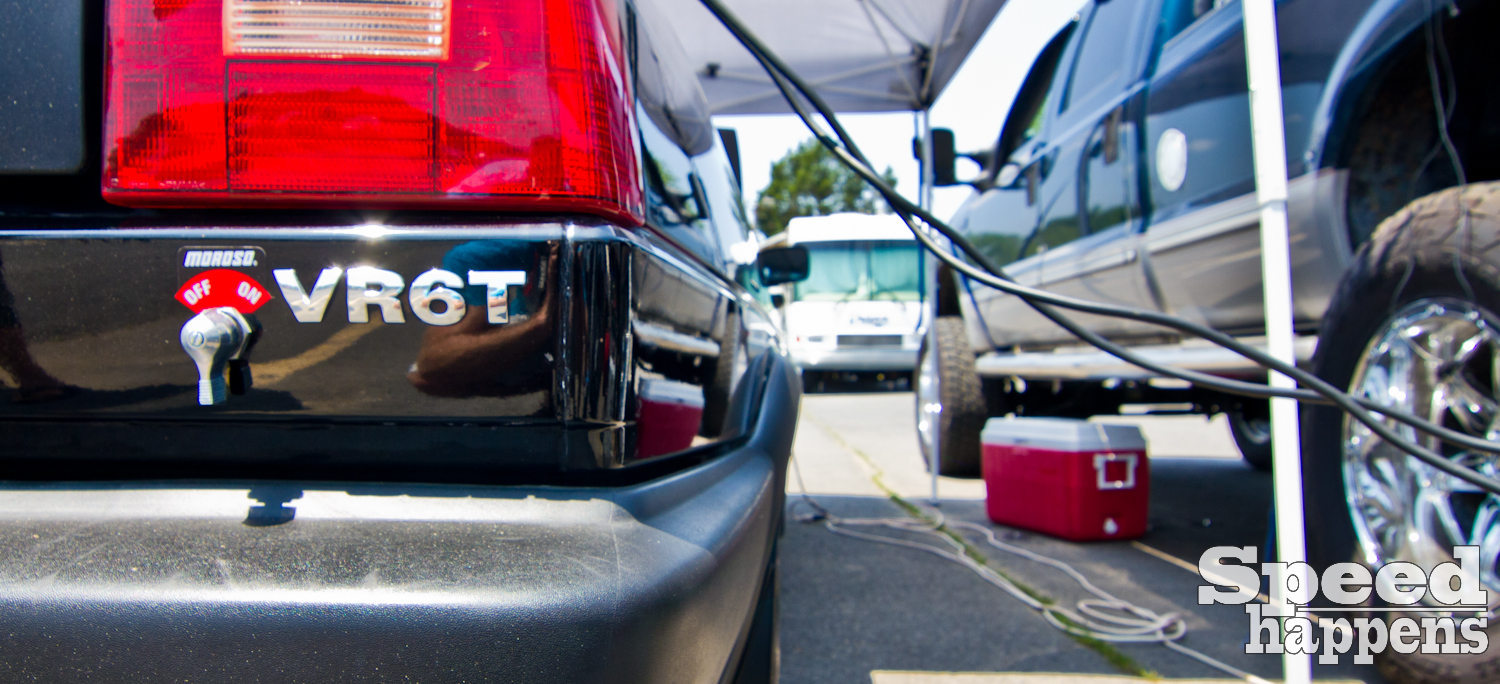 From Karmann Ghias, Eurovans, and Volks rods to slammed Mk6's on air, Audi Quattro's, and aircooled F1-ish styled drag racers Bug Out has something for every one! This post concludes my coverage of the #71st edition of the show so until Labor Day and bug out #72, keep dubbin'!
---