This was my first time attending Cult Classic and I wasn't really sure what to expect. We rolled in early, set up the booth and waited for people to show up. After awhile the show field was full and so was my memory card.
This post is full of pictures, a ton of them, because Cult Classic ended up being an amazing show and I couldn't put my camera down during it. This was probably one of the most organized shows I have ever been to and the show layout flowed nicely. It was held at a park in Coopersburg, PA and the cars were displayed on sports fields while us vendors took over a parking lot on the northern end of things. From what I hear there was a kick-ass ice cream joint bordering another side of the show but I wasn't able to get over there for that.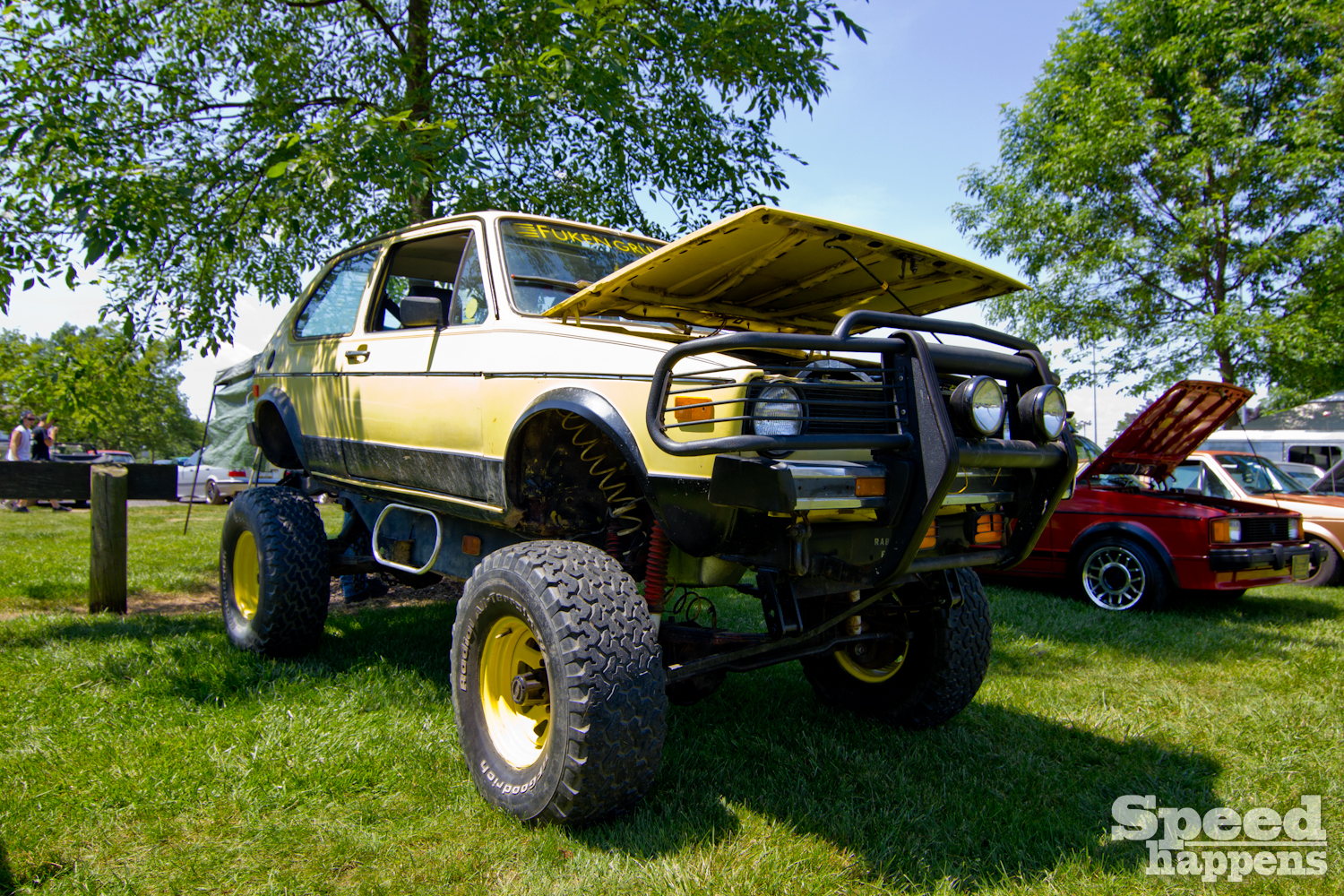 There was something for everyone throughout the day, that's for sure. While most of the show field decided to lower their center of gravity as far as the possibly could some took a different route. This classic piece of VW tin was placed on a 4×4 chassis and it was one of my favorite cars of the day! (If anyone has information about this ride shoot us an email)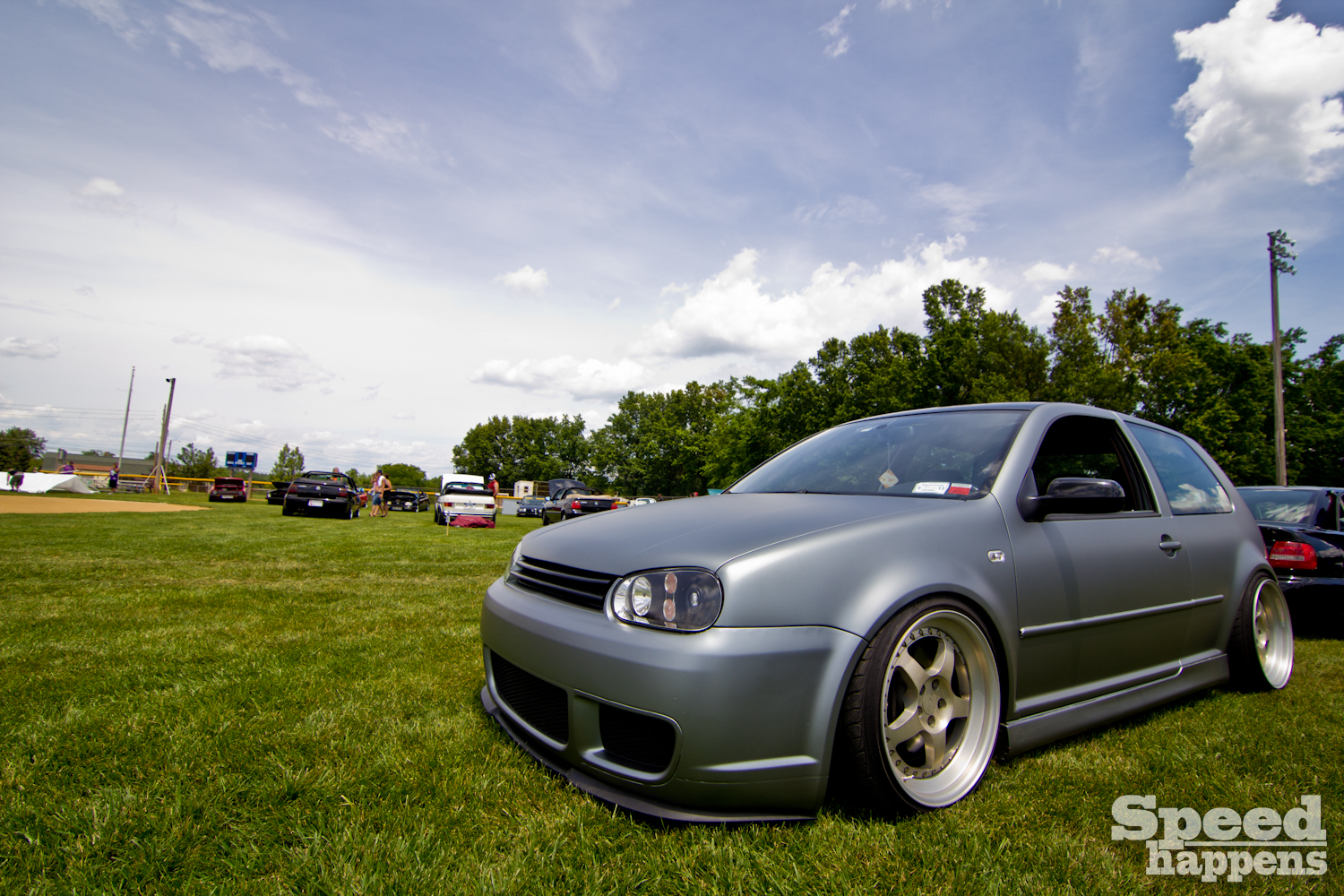 The craftsmanship on hand was very impressive and most of the cars had enough go fast parts to make any gear head drool. The two cars pictured above really stood out to me because the mk2 with its clean bay and mk3 interior pieces was just plain cool and the mk3 because, well… I wish my engine bay looked like that and in my opinion those th-lines will never go out of style!
There were also a handful of aircooled rides on hand which is always a treat at these largely watercooled dominated shows that tend to fill our show calendar.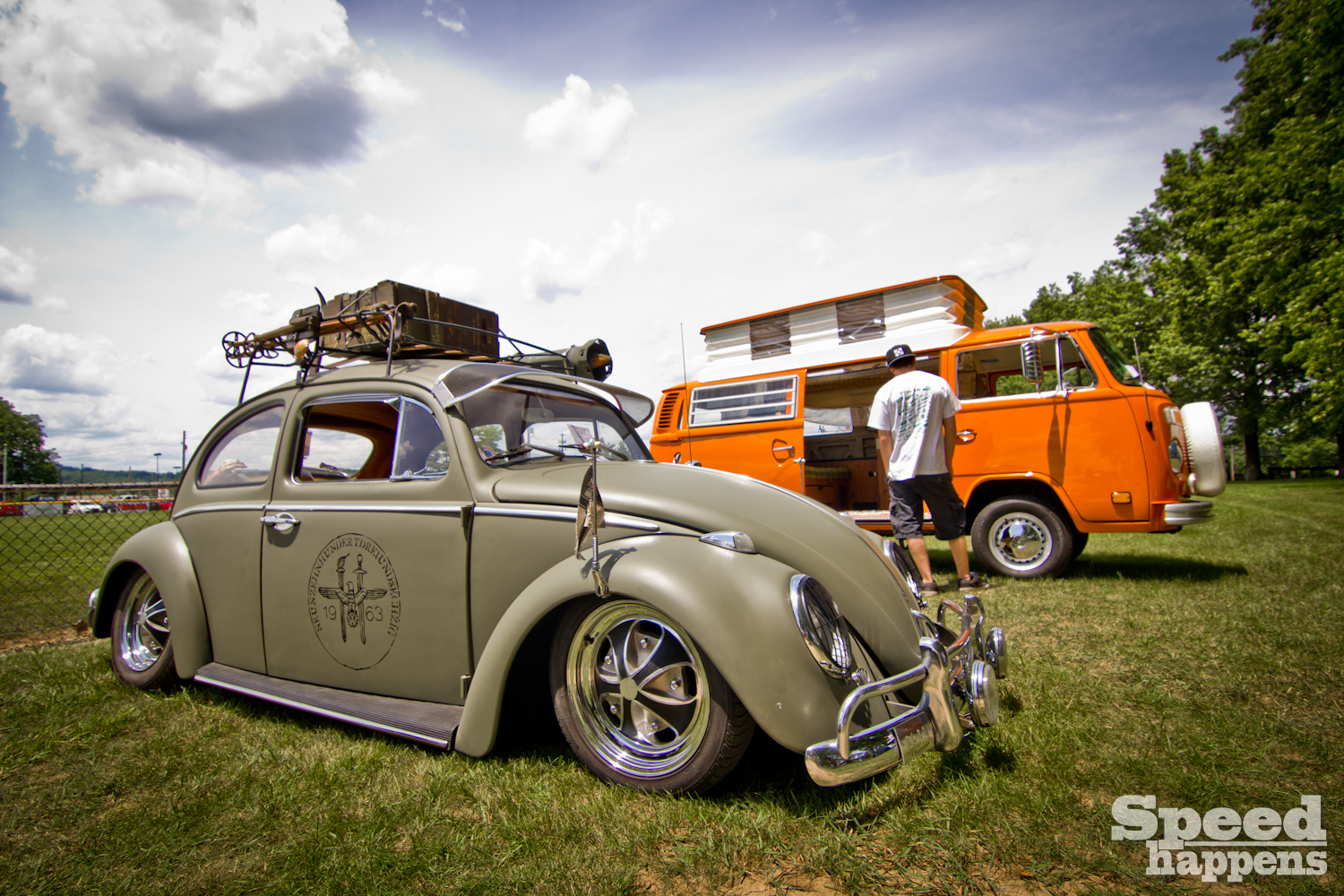 Cult Classic is already in our sights for 2013 and we hope to see you there! Big shout out to the guys and gals over at Nothing Leaves Stock for putting on a great show and having us out as vendors!
---