I saw this satin black coupe in a for sale thread shortly after previous owner Taylor Smith from Ill Motion parted ways with it. The car is a real beauty from its freshly built vr6 to its custom gauge setup in the dash. Keep reading for the full report and some stunning pictures from Taylor himself.
Very often I find myself trying to recreate the feel of a car with my words and I get the sense that I am coming up short on my end. I write then read, then re-write and re-read, you get the point… What I am trying to say is that when a car speaks for itself as much as this one does and then you add in the fact that I have never personally encountered this car, well you can imagine my struggle here.
The cars power source is a freshly built vr6 with a ported and polished big valve head sporting 42mm intake and 36mm exhaust valves that move the appropriate gases where they need to go. Some Schrick valve springs were installed with lighter mk4 INA lifters as well as some 268 Dougherty racing cams. This is all managed by a Megasquirt ECU which was dyno tuned on 94 octane and put down numbers of 200 whp and 184 lbsft, gotta love it! The exhaust escapes through ported and polished exhaust manifolds and out the back via a custom 2.5″ cat back exhaust with a Flowmaster muffler which I'm sure sounds amazing. Power is then put to the ground through a rebuilt tranny with Peloquin LSD and the gears are selected using a TM Tuning short throw kit.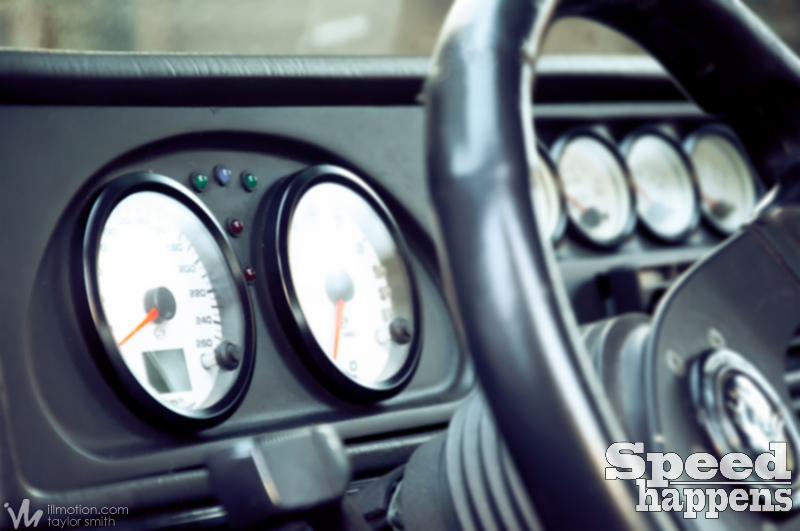 The interior features a nice mix of OEM Volkswagen and aftermarket bits like the pairing of the 16v GTI Recaro door cards to the Momo steering wheel. The driver and passengers sit comfortably in VR6 Corrado front and rear seats and engine vitals are displayed through a custom Revolution and VDO gauge setup. The exterior of the car was painted Hot Rod Satin Black and the engine bay received a covering of Dolphin Gray from a 1964 356 Porsche after it was semi-shaved. OEM euro bumpers reside on the front and back of the car held on by OEM euro rebar and a GLI rear spoiler brings the exterior together out back. 16v fender flairs and a 16v front lip coupled with the badge less grill and smoked single round headlight conversion really gives this car a menacing look as it stares you down.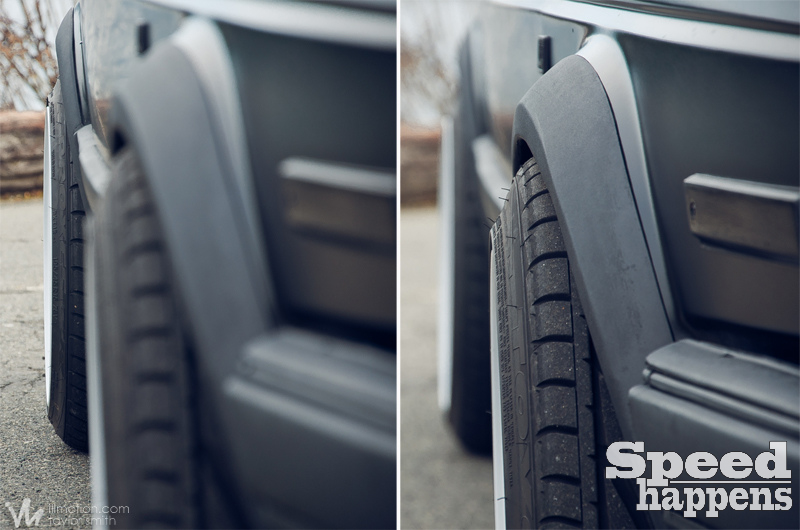 Rokker coilovers bring the car down to earth and a ABD 25mm front sway bar, Autotech 28mm rear sway bar, and poly bushings all around keep the car tight. The rear brakes were converted to disks and Wilwood Dynalite calipers with 11″ G-60 rotors were swapped in up front. The coupe rolls on 15×8.5 Schmidt TH Lines with white lips that have 195/45/15 Toyo Proxes T1Rs wrapped around them.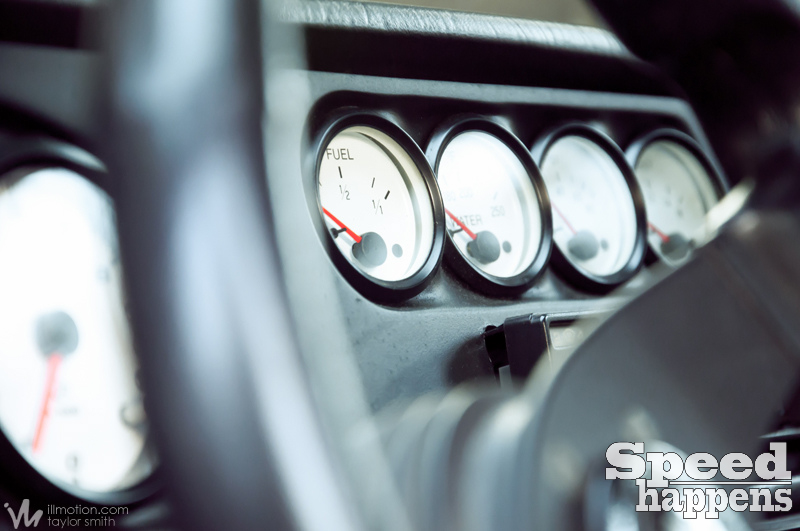 This car is a fine example of what a VR swapped MK2 coupe can be and I'm sure Taylor hated parting ways with it but sometimes you have to make way for new projects. Till' next time folks, keep cruisin' and take a minute to visit Ill Motion…